Mystical Mani
Diros Caves – Vathia – Porto Cayo – Gerolimenas
(from May to September, possibility for food and / or swimming)
Beneath the simple landscape of Mani, nature with incomparable art and patience sculpted a miracle, the lake caves of Diros.
White stalactites and stalagmites, striking curtains and glittering crystals adorn every corner, creating a breathtaking spectacle. The tourist route extends to a length of 1500 metres, of which the first 1200 are on a lake, the tour of which is conducted by boat (lifejackets are provided) and the duration is about 30 minutes. We reach the exit after a short walk.
Continuing further south we visit the fortified settlement of Vathia, one of the most impressive traditional settlements and definitely the most photographed throughout Mani. Built on a hill to avoid raids from the sea, it offers amphitheatrical views of the Mediterranean.  
Its two-storey and three-storey towers, built during the 18th and 19th centuries are unique examples of folk fortification architecture throughout Greece.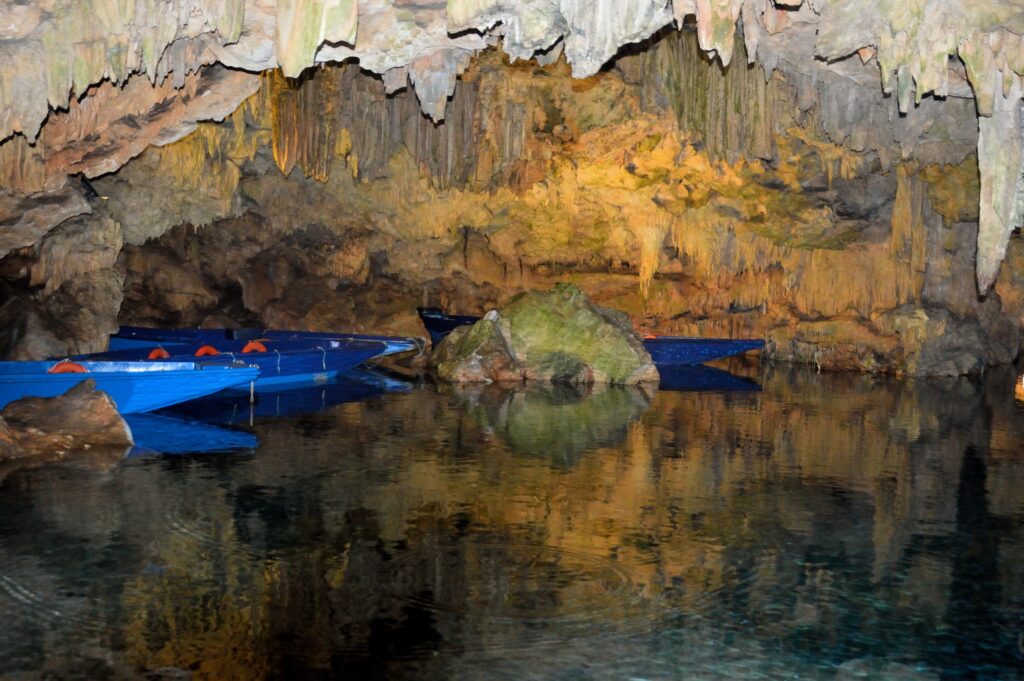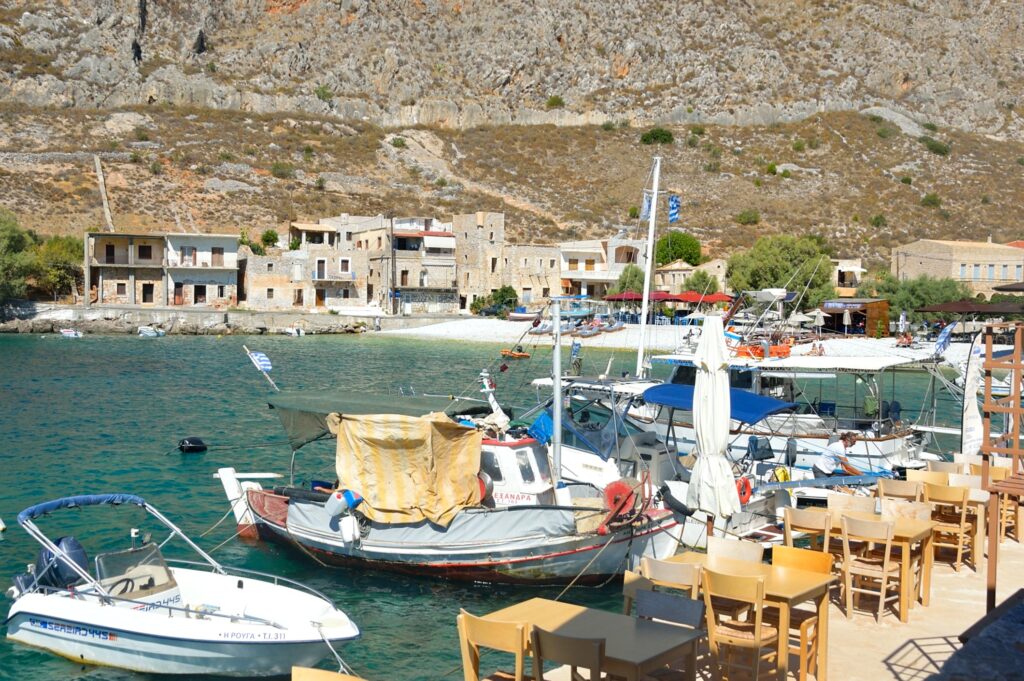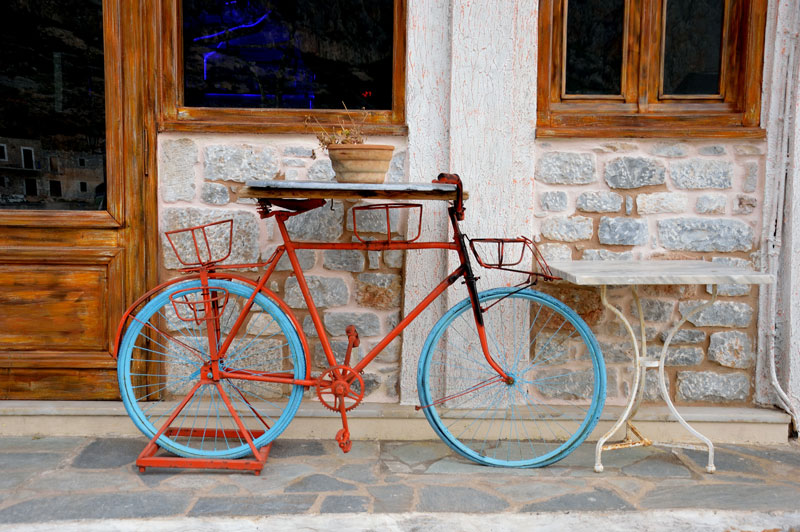 A little further south awaits Porto Cayo, the southernmost natural port of mainland Europe. Its written history goes back to the times of Homer where it is mentioned by the poet under the name Psamathefs . 
Later, in the 4th century BC, Porto Cayo is part of the 'Common of the Lacedaemonians' and becomes a mercenary centre. It was one of the most important ports of Mani, a pirate station and an excellent shelter for ships. . 
Now, Porto Cayo is a quiet harbour that continues to offer shelter to any visitor seeking tranquility and moments of relaxation. 
Immediately after, on our way back, we will stop at Gerolimenas, one of the most beautiful coastal villages of Lakoniki Mani. Also known as the 'Holy Port', it is a real gem of Laconia, with the characteristic stone houses of the picturesque traditional settlement almost touching the sea.
Return to Sparta.