Medieval Castle of Mystras – Museum of Olive and Greek Olive oil
Our first destination is the famous castle of Mystras.
In the distant 1249, William II Villehardouin, Frankish knight and conqueror, built a castle on the top of a hill at the foot of Mount Taygetos, just 6 kilometers from Sparta, in order to be able to oversee the fertile valley of Evrotas as well as the larger area. Soon, an entire state developed around the castle which from 1262 passed into the hands of the Byzantines. The city was walled and developed rapidly until it became the capital of almost the entire Peloponnese, the ark of the modernist ideas – under reconstruction – of the Byzantine Empire and refuge and place of expression of important artists, scholars and philosophers from Constantinople.
In addition to the stunning views of Sparta and the whole valley, visitors can admire the greatest beauty of the Byzantine culture that emerged from the 13th to the 15th century. Architecturally ornate Byzantine churches and houses, special finds in the area of the small but well-cared for Museum and mainly frescoes of rare aesthetic completeness and theological depth.
Mystras has been protected by Unesco since 1989 and is uninhabited. The only inhabitants nowadays are the hospitable nuns of Pantanassa Monastery who will welcome us with the traditional treat of our monasteries: cool water and Turkish delight (loukoumi).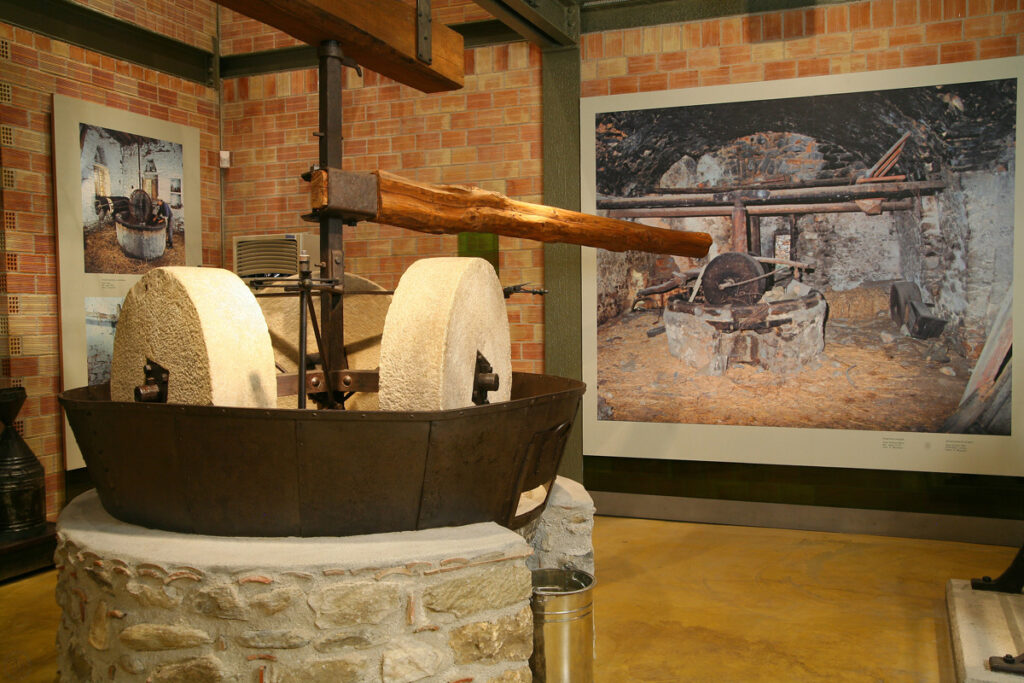 Our walk concludes with our visit to the Museum of Olive and Olive Oil in Sparta, with exhibits of the history and technology of olive and olive oil production in Greece, from prehistoric times to the beginning of the 20th century, connecting the olive tree with the special identity of our area but also with the cultural and economic life of the entire Mediterranean.