Alternative Mani
Diros Caves – Horseback tour of a Traditional Settlement in Mani – Areopoli – Limeni
(from May to September, possibility for food and / or swimming)
Do you love horses or do you want you and your children to experience your first contact with them? This tour is made for you!
Our walk starts with an unusual boat ride, lasting about half an hour, in the lake cave Vlychada, in Diros. The colours and formations of stalactites and stalagmites are impressive. You will have the opportunity to cross the 'Lake of the Fairies', the 'Great Ocean', the 'Red Hall' and the 'Pillars of Hercules'. After walking along the land part of the cave towards the exit, 300m long, we depart for another tour with a horseback ride, to a nearby traditional settlement. During the tour, lasting about 1 hour, we will talk about the special history and architecture of the area and of course about… horses! Our experienced trainer and guide will answer all your questions!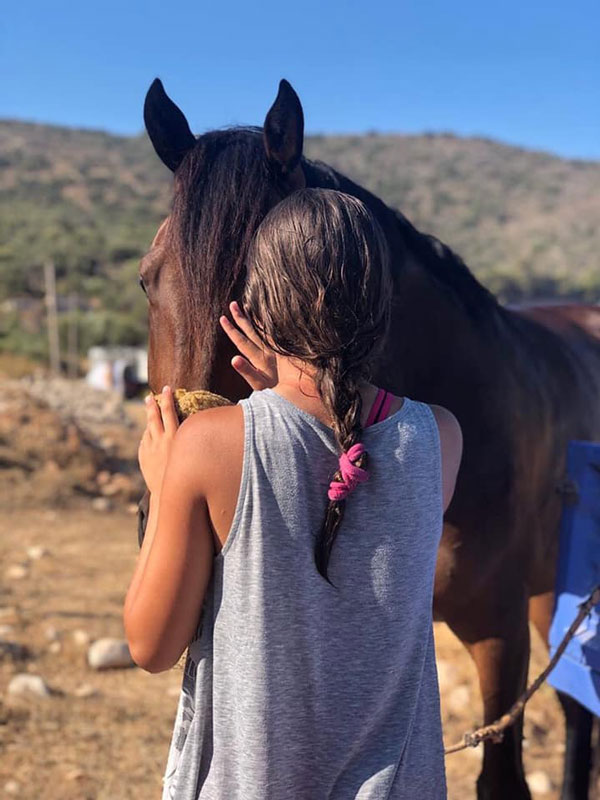 Our next stop is Areopolis, the city of the god Ares and the historic capital of Eastern Mani: cobbled alleys, stone towers and fortified tower houses, historic churches and beautiful picturesque places to enjoy our coffee.
Our tour ends at the famous Limeni, where the rough Laconic land meets the blue of the sea. The small natural harbour with crystal clear waters is the port of Areopolis. The two towers of the Mavromichalis family are impressive.
Return to Sparta.