Castle of Monemvasia (Upper and Lower Town) – Visit to a restored watermill in Talanta
Excursions
/ Castle of Monemvasia (Upper and Lower Town) – Visit to a restored watermill in Talanta
Tour of the Castle of Monemvasia (visit to the Upper Town for those who would like to do so).
Departure for the village of Talanta, 30 minutes southwest of Monemvasia, where we can visit a restored pre-industrial watermill located among myrtle, plane, walnut trees and gurgling running water, and watch the whole process of milling flour with the power of water.
Visitors can enjoy the tour and of course buy freshly ground flour.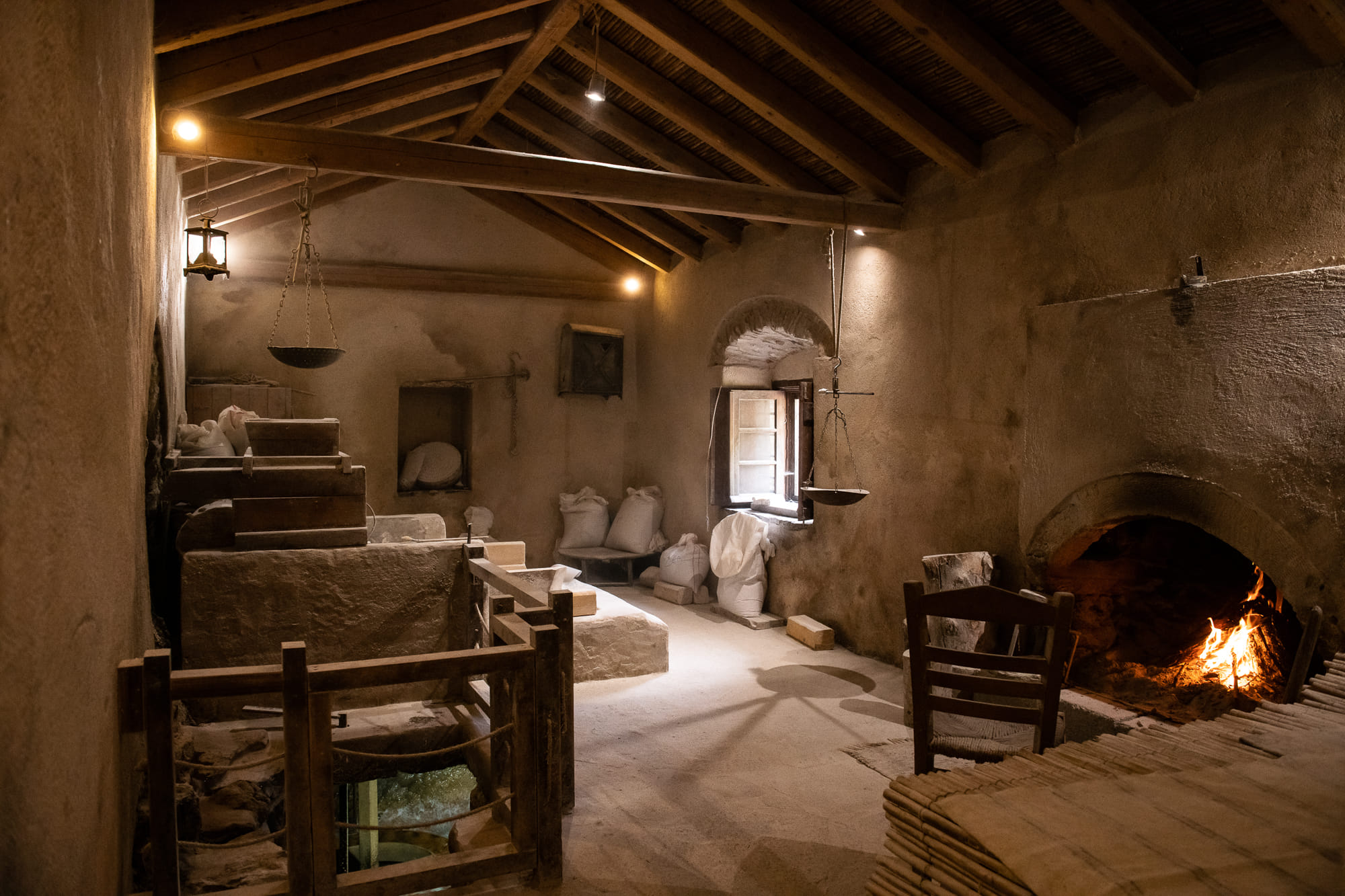 *The activity can be combined with wine tasting at a winery in the area
(Extra charge and extra duration +/- 1 hour)
OR
hiking in a nearby gorge filled with plane trees, next to the river bank
(Extra charge and extra adjustable duration depending on customers' wishes)